Ryogoku is famous for National Sumo Stadium and the Tokyo Edo museum, but there are more spots to visit.  Ryogoku Shobuya takes you to a unique and relaxing journey by Rickshaw.  Our Rickshaw driver is your private tour guide, introducing Ryogoku deeply.
Tour operated on Saturdays , Sundays, and Japanese national holidays.
Please use a contact form for reservation and inquiries.
| | | |
| --- | --- | --- |
| Course | 1 Person | 2 Persons |
| 15 min. course | 3,000JPY | 4,000JPY |
| 30 min. course | 6,000JPY | 8,000JPY |
| 45 min. course | 9,000JPY | 12,000JPY |
| 60 min. course | 12,000JPY | 16,000JPY |
| 90 min. course | 18,000JPY | 24,000JPY |
| 120 min. course | 24,000JPY | 30,000JPY |
The tour starts from "Edo Noren"  which is located in front of Ryogoku Station (JR Line).
The course can be customized according to your request   In some cases it is not possible to respond due to traffic conditions.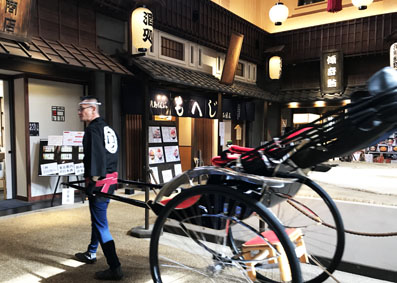 12 Japanese restaurants are assembled based on the concept "Enjoy the food culture of stylish Edo".    There is a sumo wrestling field in the center, and events of sumo are held.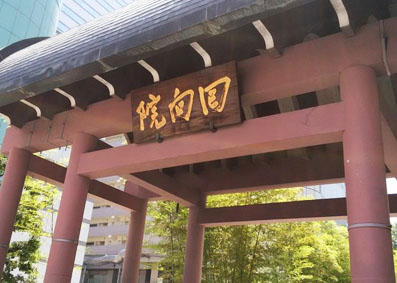 A temple having a monument called "Banninzuka (Mound of a Million Souls)" for victims of the Great Fire of Edo which occurred 160 years ago. More than 100,000 people died at the fire. There also is a grave of "Nezumi Kozo(Japanese thief and folk hero) ".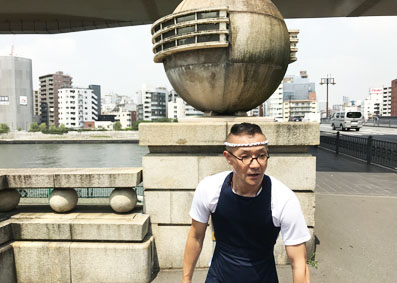 A bridge was built in 1686, two years after the Great Fire in Edo.  "Ryogoku", meaning "two countries", came from its joining Musashi Province and Shimousa Province
since it covers both provinces.
④Site of the Former Yohei Sushi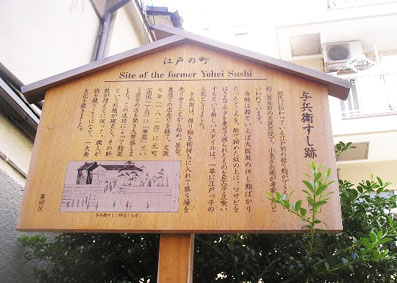 Hanaya Yohei is known as the inventor of today's Tokyo-style sushi, using wasabi (Japanese horseradish). It closed in 1930.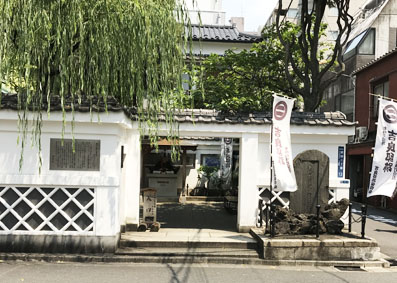 Kara Kouzukenosuke is famous for Chushingura. The neighboring residents bought the land around the well where the Kira 's neck was washed, and donated it to Tokyo.
⑥Birthplace of Katsu Kaishu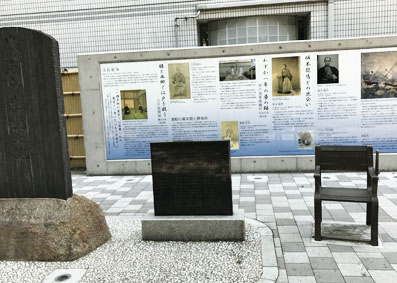 Katsu Kaishu, born about 200 years ago, is the captain of Knrin-maru, and is the first Japanese captain who made the crossing of the Pacific Ocean.
On the day before the attack on the Edo shogunate, he persuaded Saigo Takamori and succeeded in surrendering Edo Castle without a war.
⑦The Sumida Hokusai Museum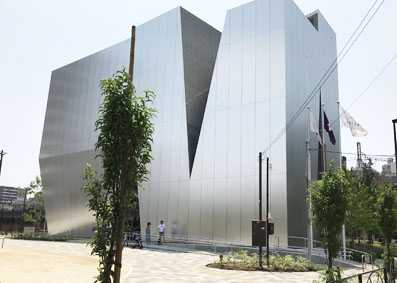 Works of ukiyo-e artist Katsushika Hokusai in the late Edo period are displayed. He influenced Van Gogh and the musician Dobissy later.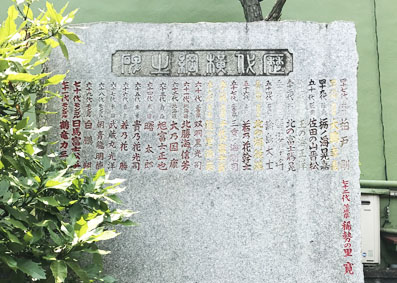 Nominosukune, who is regarded as the founder of sumo wrestling, is enshrined.
It was built about 130 years ago, and now it is currently managed by the Japan Sumo Association.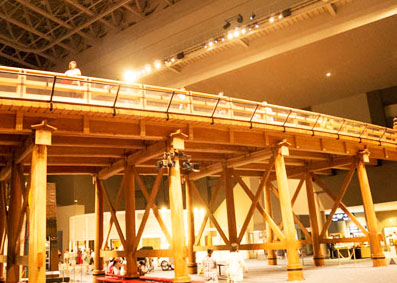 It is closed due to renovation work, and will be reopened from April 1, 2018.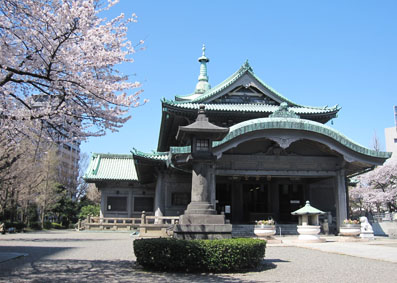 After the Great Kanto Earthquake, when people in this area evacuated to the site of the military facilities, as many as 44,000 people were killed by the fire due to the earthquake. Following this disaster the park became the location of the main memorial to the earthquake.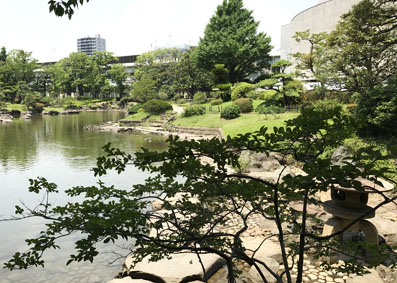 Donated by Yasuda Zenjiro about 100 years ago
It is an excursion garden that can be admired by walking within the area, incorporating the water of the Sumidagawa river,
It is only one place now, where there is a pond incorporating seawater.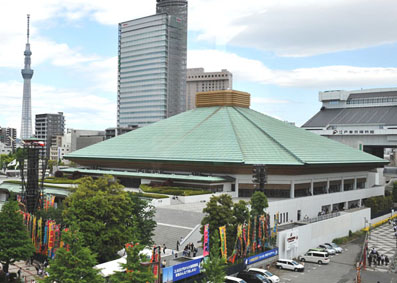 Sumo wrestling games will be held three times a year, every four months in January, May, September.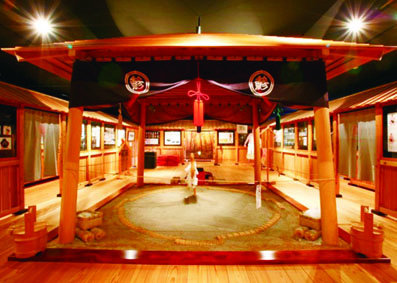 It is on the right side of the entrance of Kokugikan. Pictures of successive yokozuna are displayed.
Admission is free when there is no event at Kokugikan. Open weekdays only.